Whether it's kayaking at Oak Openings or chasing insects through the meadow at Wildwood, Metroparks offers an opportunity for kids to connect with nature and get outside this summer.
Camp registration opens February 1, 2019. Fee includes a t-shirt for all children. The fee also includes field trip transportation, excluding Wee Workshop camps. All participants should bring a packed lunch and a reusable water bottle each day.
Early Bird prices are valid until May 31st. Families with more than one child can take advantage of the multi-child discount until May 31st: sign-up more than one child at a time for camp and receive an additional $10 discount off the price for the other child (children). The $10 discount will apply to the lowest cost camp(s). The multi-child discount is not available to online registrants. Member's Discounts are also available. There is a camp for every family's budget and financial assistance is available.
Below is a list of camps being offered in 2019.  
For more information call 419-407-9789.
---
Wee Workshop Camp
Child and Parent (Ages 3 to 5)
Introduce your child to nature, and have fun at the same time! This child/adult companion day camp will feature outdoor adventures such as crafts, story time and nature walks. Learn about birds, butterflies, flowers and animals. Dress for outdoor play, and bring a water bottle. Register child only. Fee: $85 (Members $75), Reservations 
JULY 8 THROUGH 12
Monday - Friday, 10 a.m. to Noon
Oak Openings Preserve, Buehner Center 
---
Wee Workshop Camp
Child Only (Ages 3 to 5)
Kids will learn about birds, butterflies, flowers and animals while they enjoy outdoor adventures, crafts, story time and nature walks. Dress for outdoor play, and bring a water bottle. Fee $105 (Members $95), Reservations
JULY 8 THROUGH 12
Monday - Friday, 1 to 3 p.m.
Oak Openings Preserve, Buehner Center
JULY 29 THROUGH AUGUST 2
Monday - Friday,10 a.m. to Noon
Wildwood Preserve, Metroparks Hall
JULY 29 THROUGH AUGUST 2
Monday - Friday, 1 to 3 p.m.
Wildwood Preserve, Metroparks Hall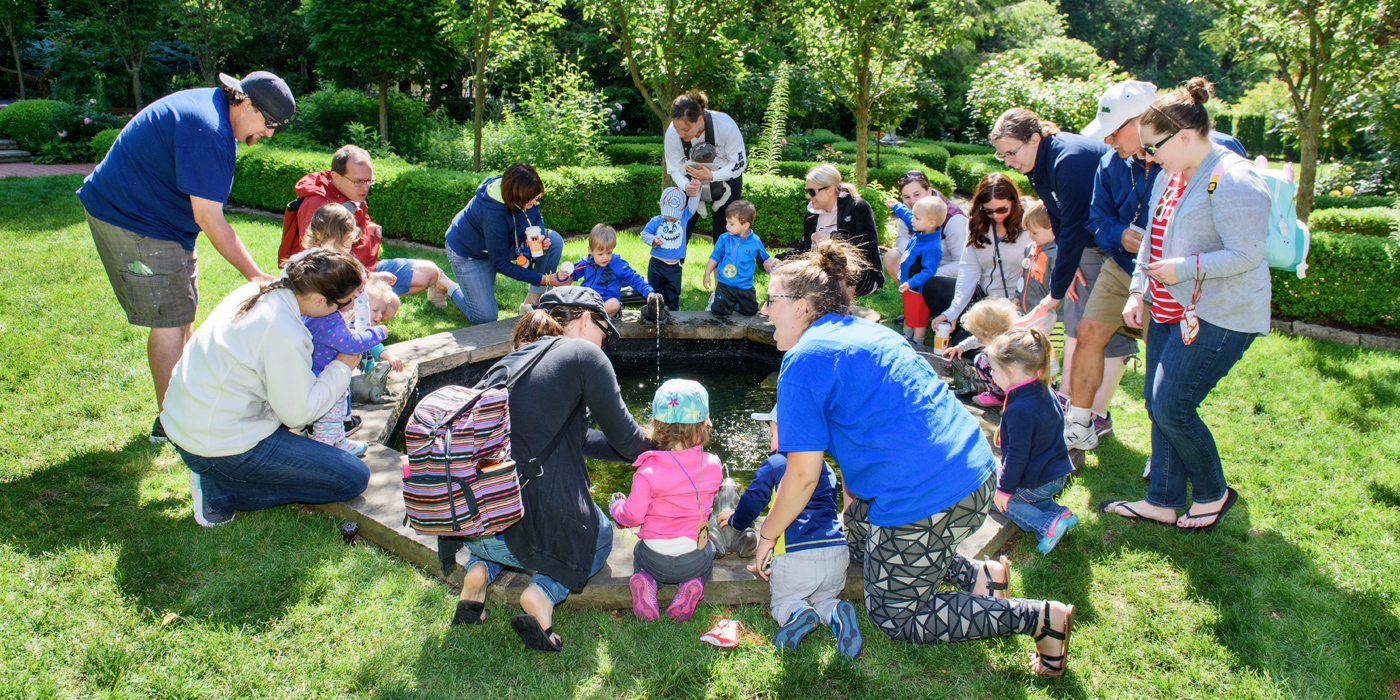 ---
Outdoor Explorers Camp
(Ages 5 to 7)
Outdoor explorers will have a week-long adventure experiencing the many habitats of the Metroparks, from sandy dunes to shady forests. Chase insects through the meadow, splash in the river and search woodland trails for wildlife. Challenge yourself to try canoeing, archery and exploration during field trips. Take part in hands-on experiments, games and crafts. New this year: experience life as a kid 100 years ago! A daily snack is provided. Fee: $160 (Members $150), Reservations
JUNE 10 THROUGH 14
Monday - Friday, 9 a.m. to 2 p.m.
Wildwood Preserve, Metroparks Hall
JUNE 24 THROUGH 28
Monday - Friday, 9 a.m. to 2 p.m.
Oak Openings Preserve, Oak Openings Lodge
JULY 22 THROUGH 26
Monday - Friday, 9 a.m. to 2 p.m.
Wildwood Preserve, Metroparks Hall
AUGUST 5 THROUGH 9
Monday - Friday, 9 a.m. 2 p.m.
Wildwood Preserve, Metroparks Hall
---
Nature Camp
(Ages 8 to 12)
Nature camp combines outdoor activities with history, challenging yourself with enjoying games. Investigate the parks' rivers, forests and dunes, and learn about the plants and animals living there. Try canoeing, archery, fishing, tree climbing and stream exploration on your field trips. Experience life in the park 100 years ago. Take part in hands-on activities, games and crafts. Bring a friend or make a new one here. A daily snack will be provided. Fee: $210 (Members $200), Reservations 
JUNE 17 THROUGH 21
Monday - Friday, 9 a.m. to 4 p.m.
Wildwood Preserve, Metroparks Hall
JULY 15 THROUGH 19
Monday - Friday, 9 a.m. to 4 p.m.
Oak Openings Preserve, Oak Openings Lodge
---
Survival Camp
(Ages 8 to 12)
Learn how to survive in the wilderness in this exciting and active camp. You'll face and overcome obstacles during very busy outdoor activities, gaining individual and team skills through hands-on learning activities. You'll learn about the importance of the basics of life: food, water and shelter. And you'll gain confidence from knowing what steps to take in the wilderness. Put your skills to work and see if you can survive an optional overnight campout at the Oak Openings Lodge on July 11 and 12. Separate registration required. Fee: $185 (Members $175), Reservations 
JULY 8 THROUGH 12
Monday - Friday, 9 a.m. to 2 p.m.
Oak Openings Preserve, Oak Openings Lodge
---
Survival Camp Overnight
(Ages 8 and Up)
Survival campers, are you ready to take on the Oak Openings overnight? Here is your chance to put your survival skills to the test. With your adult chaperone, you will set up camp and participate in a variety of fun campout activities. A special glow kayak paddle on Mallard Lake is sure to be the highlight of your evening. Eat dinner before you come, snacks and a light breakfast will be provided. Limited camping equipment available to borrow upon request. This overnight is available only to survival campers and one adult chaperone. Please register adult and camper. Fee: $45 (Members $36), Reservations 
JULY 11 AND 12
Thursday and Friday, 7 p.m. to 8:30 a.m.
Oak Openings Preserve, Oak Openings Lodge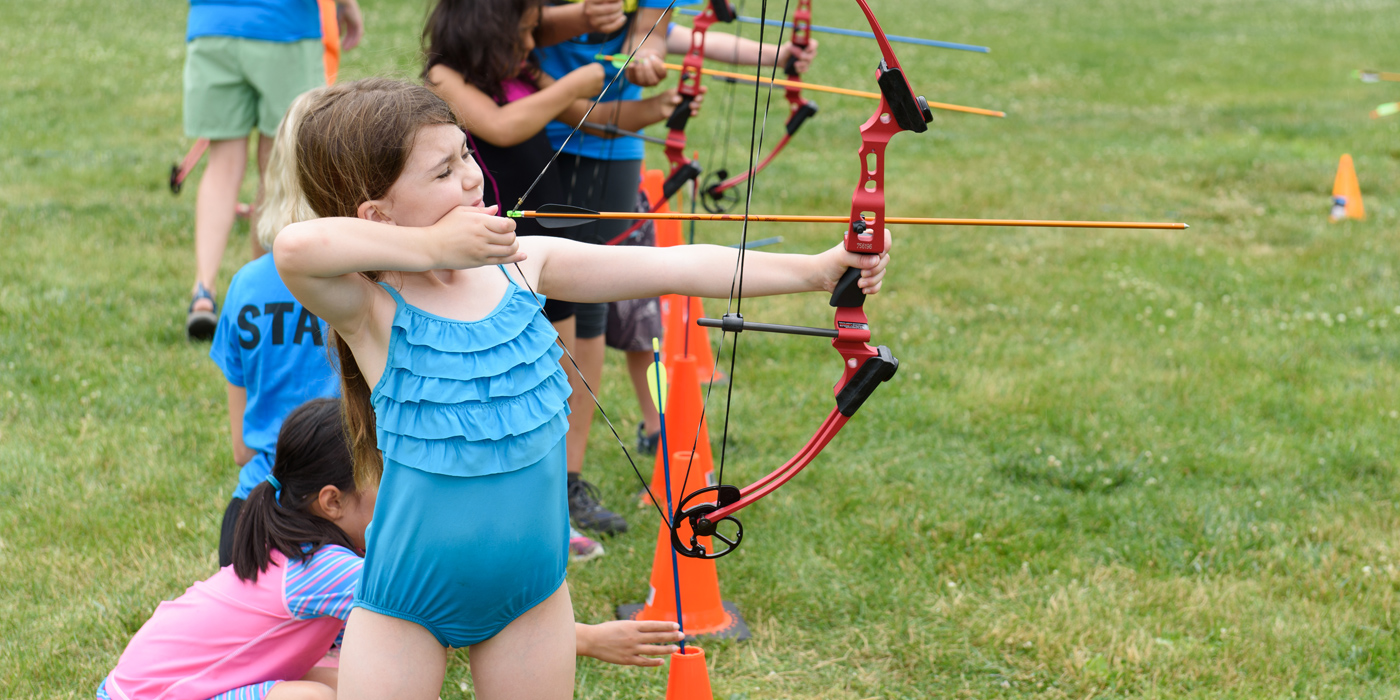 ---
Archery Camp
(Ages 8 to 12)
Calling all young Katnisses and Green Arrows! Transform into an archer after a mere five days of instruction. This program focuses on the basics, so it's perfect for beginners and those with some archery experience wishing to practice their skills, too. The camp will conclude in a friendly competition on Friday. Ready, Aim Fire! Hit the bullseye with us at Westwinds. Fee: $185 (Members $175), Reservations 
JUNE 17 THROUGH 21
Monday - Friday, 9 a.m. to 2 p.m.
Westwinds, Static Archery Range
---
Paddling Camp
(Ages 8 to 12)
Build your paddling skills while also learning how to stay safe on the water. Campers will learn the basics of canoeing, kayaking and stand-up paddle boarding. Be prepared to get wet! Fee: $210 (Members $200), Reservations 
JULY 22 THROUGH 26
Monday - Friday, 9 a.m. to 2 p.m.
Blue Creek Nona France
---
Granger Island - Overnight 


(Ages 8 and Up)
Grab your tent and head to an evening of camping with Metroparks newest overnight adventure on Granger Island. On our walk across the river to Granger Island, you're sure to get your feet wet and muddy as we search for aquatic life and explore the island. This exclusive experience is only available to campers registered for any 2019 Metroparks Outdoor Skills or nature camp session and 1 adult chaperone. Registration is required for both campers and adult chaperones. Please eat dinner before you arrive, but we will provide snacks and a light breakfast the next morning. Old tennis shoes and cool long pants are recommended. No bare feet or flip-flops. Finally, if you do not have a tent or sleeping pad, the Metroparks do have a few to lend, which are available on a first-come, first served basis. Fee: $56 (Members $46), Reservations 
JULY 27 THROUGH 28
Saturday and Sunday, 7 p.m. to 8:30 a.m.
Farnsworth, Granger Island
---
Adventure Camp

 


(Ages 11 to 14)
Enjoy the challenge of a whole week of outdoor adventure! Explore trails, streams and forests. Climb a tree, paddle a canoe, draw a compound bow and walk a slackline. Discover science, history and outdoor adventure and stewardship. Camp will be held daily, with rainy day options if necessary. A daily snack will be provided. Fee: $220 (Members $210), Reservations 
JULY 29 THROUGH AUGUST 2
Monday - Friday, 9 a.m. to 4 p.m.
Oak Openings Preserve, Oak Openings Lodge/Buehner Center 
---
Tree Climbing Camp 


(Ages 11 to 14)
Join us for our first offering of Tree Climbing Camp! We will be expanding the tree climbing skills of all participants. Learn more about the trees and how to safely and properly climb them, as well as the science behind it all. Get up close and personal with our majestic Walnut tree at Oak Openings Preserve and see everything from a new point of view. Campers will learn how to assess trees, work with all of the gear and equipment, tie climbing knots and fully set up a tree for climbing (under supervision) Join us on this "tree-mendous" summer camp experience. Fee: $225 (Members $215), Reservations 
JUNE 24 THROUGH 28
Monday - Friday, 9 a.m. to 2 p.m.
Oak Openings Preserve, Buehner Center