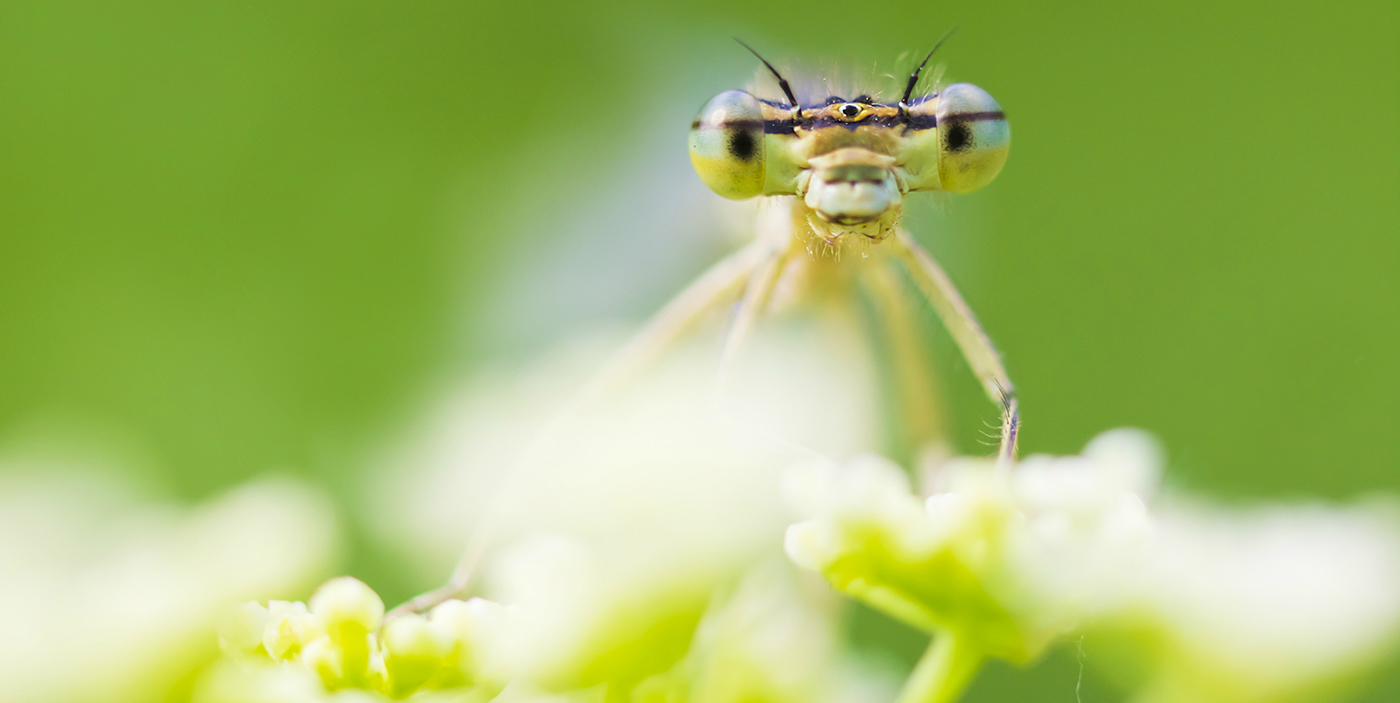 August is Bug Month in the Metroparks
Camping and Movie at Wildwood - Saturday, August 17th 
For one night only—camp overnight at Wildwood Metropark!  Set up camp and head out on a nature walk to explore the trails and look for bugs and listen for the singing insects that signify back to school. 
Movie and Popcorn under the night sky.  Join us for a free movie under the stars. Our feature movie will be The Bee Movie. Bring a blanket/chairs and enjoy an outdoor movie experience.  Popcorn will be available for a small fee, provided by Volunteers In Parks
This campout is dog-friendly for friendly dogs. 
A campfire with s'mores will be provided. Bring your own camping equipment and any food you may want. Limited camping equipment available upon request. Please register all participants. 
[Details]
World Honey Bee Day – Sunday, August 18th 
We celebrated early with the showing of The Bee Movie the night before at Wildwood's camping and movie night. 

BugFest – Saturday, August 24th – @ Secor 10 a.m. to 2 p.m. 
Metroparks presents BugFest, a celebration of bugs.  Experience the incredible, unforgettable Dr. Insecta Show. Shows at 10 a.m. and 12:30 p.m.  Community partners will entertain, educate and amaze you with all things bugs.  Bugs, Bugs Bugs, we all love bugs.  The entire family will love BugFest.  No worries the food trucks will not be featuring edible bugs, bring your appetite and enjoy a nice lunch in the park. This is a Free family-friendly event. 
More Bug Fun Programs
Friday, August 9
ATTRACTING NIGHT INSECTS
Enjoy the sights and sounds of the summer night at the Toledo Botanical Gardens as we bait nighttime insects and identify them. Bring a chair or blanket to sit down and relax on this calm, summer night. Discover the Toledo you never knew existed. Free, [Register]
AUGUST 9
Friday, 9 to 10 p.m.
Toledo Botanical Garden, Crosby Conference Center
FAMILY HIKE: BUTTERFLIES AND OTHER POLLINATORS
Enjoy an afternoon stroll with the whole family while on a guided nature tour with a park interpreter and experience your favorite Metroparks from new perspectives.  What do butterflies, bees, moths, beetles, flies and mosquitos all have in common? They are important pollinators! Bring the whole family to learn about the different pollinators and why they are so important on an hour and a half naturalist lead nature walk at the Toledo Botanical Garden. Discover the Toledo you never knew existed. Free, [Register]
AUGUST 10
Saturday, 1 to 2:30 p.m.
Toledo Botanical Garden, parking lot
NATURE AT NIGHT HIKE: NIGHT SYMPHONY
Walk in the park after dark and discover the wonders of the night at a time when parks are normally closed. Dress accordingly for the weather and let's get outside! Discover the Toledo you never knew existed. Free, [Register]
AUGUST 16
Friday, 9 to 10 p.m.
Oak Openings Preserve, Oak Opening Lodge parking lot
#GetOutsideYourself
Librarian's book selections Celebrate Bug Month [Details]
If interested in volunteering for this event call  (419) 407-9703.
---
BugFest Vendors
Oak Openings Conservancy
Natures Nursery
Penta Career Center
Imagination Station
Lucas Soil and Water Conservation Dist
Maumee Valley Beekeepers
Olander Park System
VIPs Popcorn
Ohio State University Extension – Lucas County
Wild Ones Oak Openings Region Chapter
Keep Toledo/Lucas County Beautiful
Koral Hamburg