Rent Kayaks, e-Bikes at the new Middlegrounds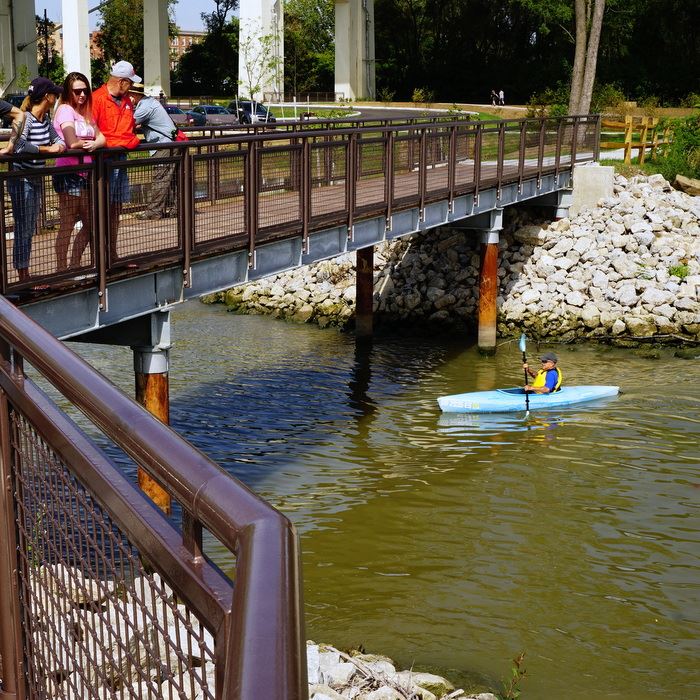 Visitors to the new Middlegrounds Metropark in downtown Toledo can now rent kayaks and power-assisted bicycles, or "e-bikes," on weekends.
Starting Saturday, River Lures will operate a concession at the park's kayak cove Saturdays and Sundays from 10 a.m. to 7 p.m., renting single kayaks and e-bikes for $10 per hour.
River Lures operated a kayak and bike concession for the first time at Farnsworth from Memorial Day to Labor Day. With the popularity of Middlegrounds, which opened last weekend, and favorable weather, the Grand Rapids, Ohio, company decided to open at Middlegrounds now rather than wait until spring. The concession will remain open this fall while weather permits.