Librarian Picks Get You Out On The Trails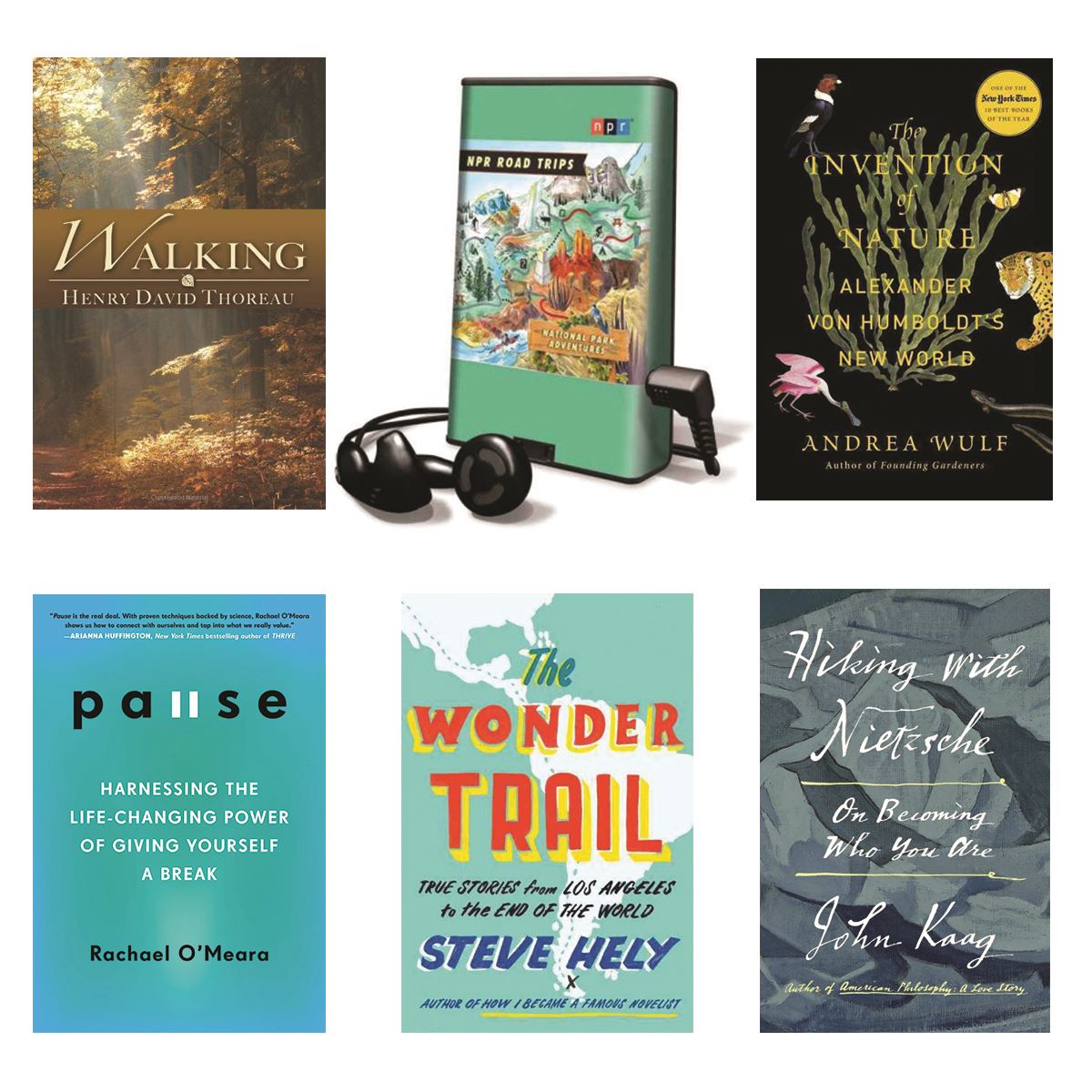 Recommended reading on nature-related topics from librarians at the Toledo Lucas County Public  Library.
Audiobooks for Metropark / TLCPL trail challenge: 
Join the Audiobook Trail Challenge, June 3 – August 3
We challenge you to read in another format this year! Head to any Metropark and listen to an audiobook while on the trail! Then log on to the Library's Summer Read page to log your book title or your time listening on the trail. Audiobooks count as good reads in Summer Read! Also, look for the Audiobook Trail Challenge under activities badges for an extra ticket in the grand prize drawing! You could win a free night in the Metroparks Tree House! Click Here for more information. 
Looking for some audiobook suggestions? Check out these e-audiobooks: 
The Wonder Trail: True Stories from Los Angeles to the End of the World
by Steve Hely
Steve's plan was to discover the unusual, wonderful, and absurd, to seek and find the incredible, delightful people and experiences that came his way. A blend of travel writing, history, and comic memoir. 
Walking
by Henry David Thoreau
A meandering ode to the simple act and accomplished art of taking a walk. Walking, by America's first nature writer, is your personal and portable guide to the activity that, like no other, awakens the senses and soul to the 'absolute freedom and wildness' of nature. 
The Invention of Nature: Alexander von Humboldt's New World
by Andrea Wulf
Alexander von Humboldt (1769 - 1859) was an intrepid explorer and the most famous scientist of his age. His restless life was packed with adventure and discovery, whether climbing the highest volcanoes in the world or racing through anthrax-infested Siberia. He came up with a radical vision of nature, that it was a complex and interconnected global force. 
Hiking with Nietzsche: On Becoming Who You Are
by John Kaag
Hiking with Nietzsche is about defeating complacency, balancing sanity and madness, and coming to grips with the unobtainable. As Kaag hikes alone or with his family, but always with Nietzsche, he recognizes that even slipping can be instructive. It is in the process of climbing, and through the inevitable missteps, that one has the chance, in Nietzsche's words, to "become who you are." 
Pause: Harnessing the Life-Changing Power of Giving Yourself a Break
by Rachael O'Meara
Discover the power of the pause. Sometimes life throws you for a loop. You're stressed out at your job; you're torn between work and family; your motivation and productivity are taking a nosedive. Your impulse might be to lean in and tough it out, but what you may really need to do is take a step back. Whether you pause by taking a five-minute walk outside, spending a day unplugged from digital devices, or taking a few weeks off to yourself, Pause will give you the tools to find what "lights you up." 
NPR Road Trips: National Park Adventures [Playaway]
With generous splashes of popular culture and human interest, the NPR Road Trips series introduces you to far-off locations, unusual destinations, and the people who inhabit them. This colorful collection goes behind the scenery at America's most popular national parks. It also visits lesser-known parks with thought-provoking tales to tell.