Librarian Picks for October 2018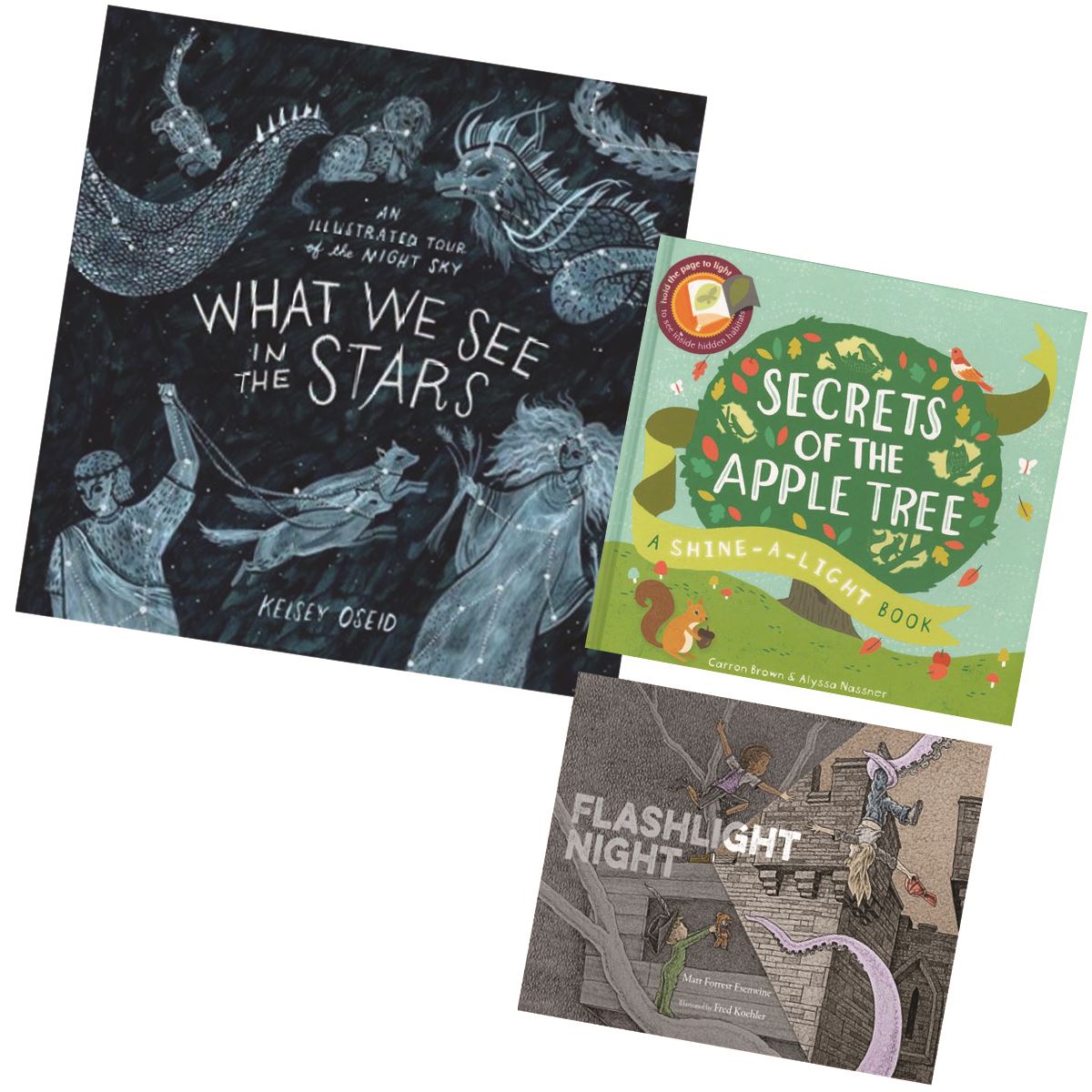 Recommended reading on nature-related topics from librarians at the Toledo Lucas County Public Library.
Metroparks and TLCPL have teamed up and are giving out free flashlights (while supplies last) to families who read together at any of the #FlashlightFrenzy programs throughout the month of October. Pick a flashlight up at any #FlashlightFrenzy library program. Then snap a photo reading by flashlight and share it with TLCPL's Facebook, Twitter, or Instagram pages to be part of the #FlashlightFrenzy! Once you post your pic you'll be entered to win a free night of camping at Metroparks! TLCPL will draw one weekly winner throughout the month of October. Click here to learn more about #FlashlightFrenzy. 
Secrets of the Apple Tree
by Carron Brown; illustrated by Alyssa Nassner
Who lives around the apple tree? Shine a light behind the page and see! Explore a tree up close to find a small world filled with great surprises. By holding a light behind each page, children can see the creatures who make a tree their home. From worms wriggling among the roots, to birds nesting high in the branches, the hidden wonders of this amazing habitat are revealed. 
Flashlight Night
by Matt Forrest Esenwine; illustrated by Fred Koehler
Three children use a flashlight to light a path around their backyard at night; in the flashlight's beam another world looms. Our heroes encounter spooky woods, a fearsome tiger, a sword-fighting pirate, and a giant squid. With ingenuity, they vanquish all, then return to their tree house to read the books that inspired their adventure. 
What We See in the Stars: An Illustrated Tour of the Night Sky
by Kelsey Oseid
This beautifully packaged book covers the night sky's most brilliant features--such as the constellations, the moon, the bright stars, and the visible planets--as well as less familiar celestial phenomena like the outer planets, nebulae, and deep space. Both adults and school age readers interested in learning about natural history and outer space will delight in this book.