Librarian Picks for December 2018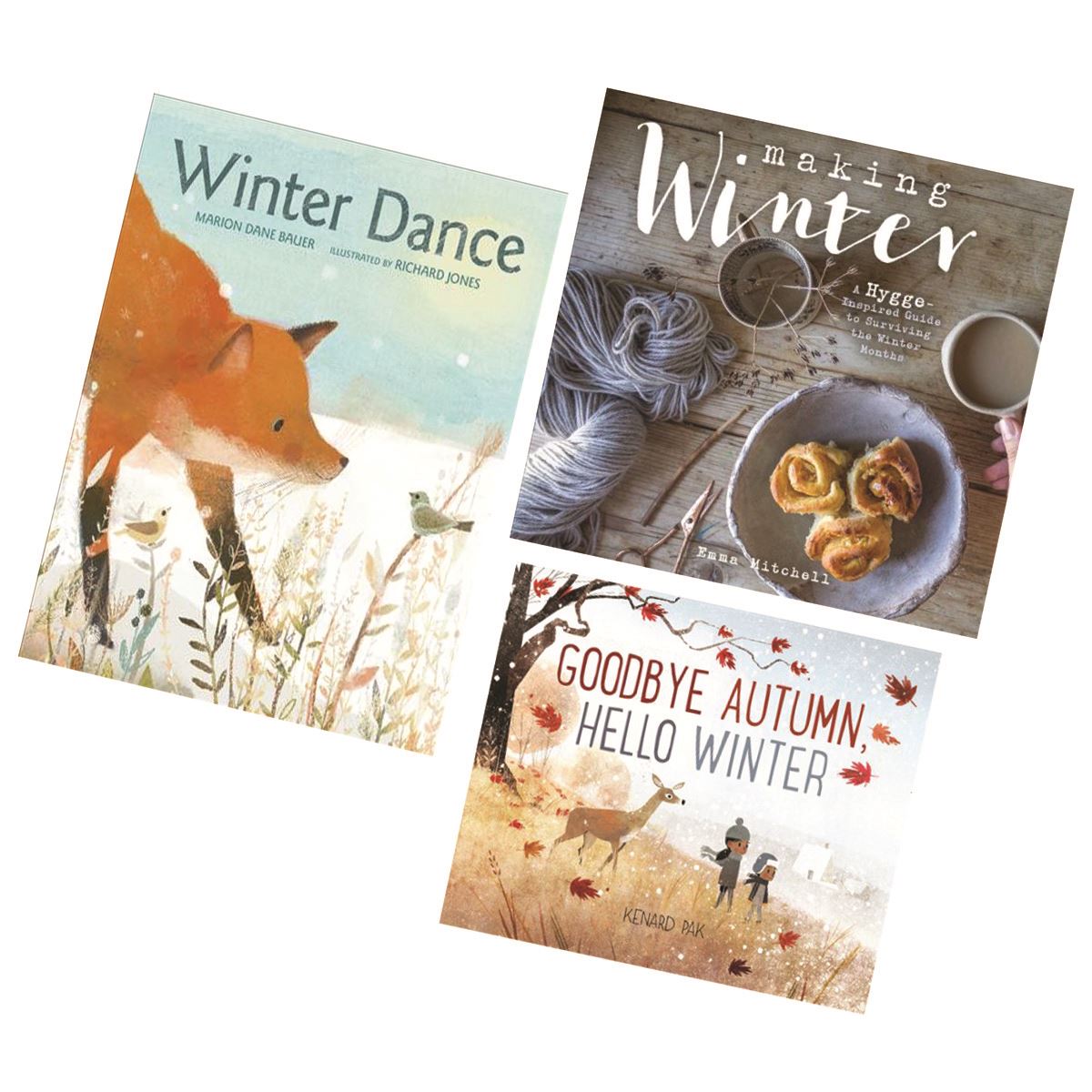 Recommended reading on nature-related topics from librarians at the Toledo Lucas County Public Library.
Winter Dance
by Marion Dane Bauer; illustrated by Richard Jones
Snow is coming, and it's time to get ready! The squirrel gathers nuts, the geese soar south, and the snowshoe hare puts on its new white coat. But what should the fox do? Each animal advises the fox that its own plan is best, but it's not until he meets a golden-eyed friend that fox finds the perfect way to celebrate the snowfall.
Find it at your Library

Goodbye Autumn, Hello Winter
by Kenard Pak
As leaves fall from their trees, animals huddle against the cold, and frost creeps across windows, everyone knows winter is on its way. Join a brother and sister as they explore nature and take a stroll through their twinkling town, greeting all the signs of the coming season.
Making Winter: A Hygge-Inspired Guide for Surviving the Winter Months
by Emma Mitchell
A guide that draws on the Danish philosophy of hygge, a concept that's all about coziness, simple pleasures and the company of loved ones. It features 25 creative crafts and recipes that will keep you warm no matter how cold it is outside.