Librarian Picks Books for the Beginning of Fall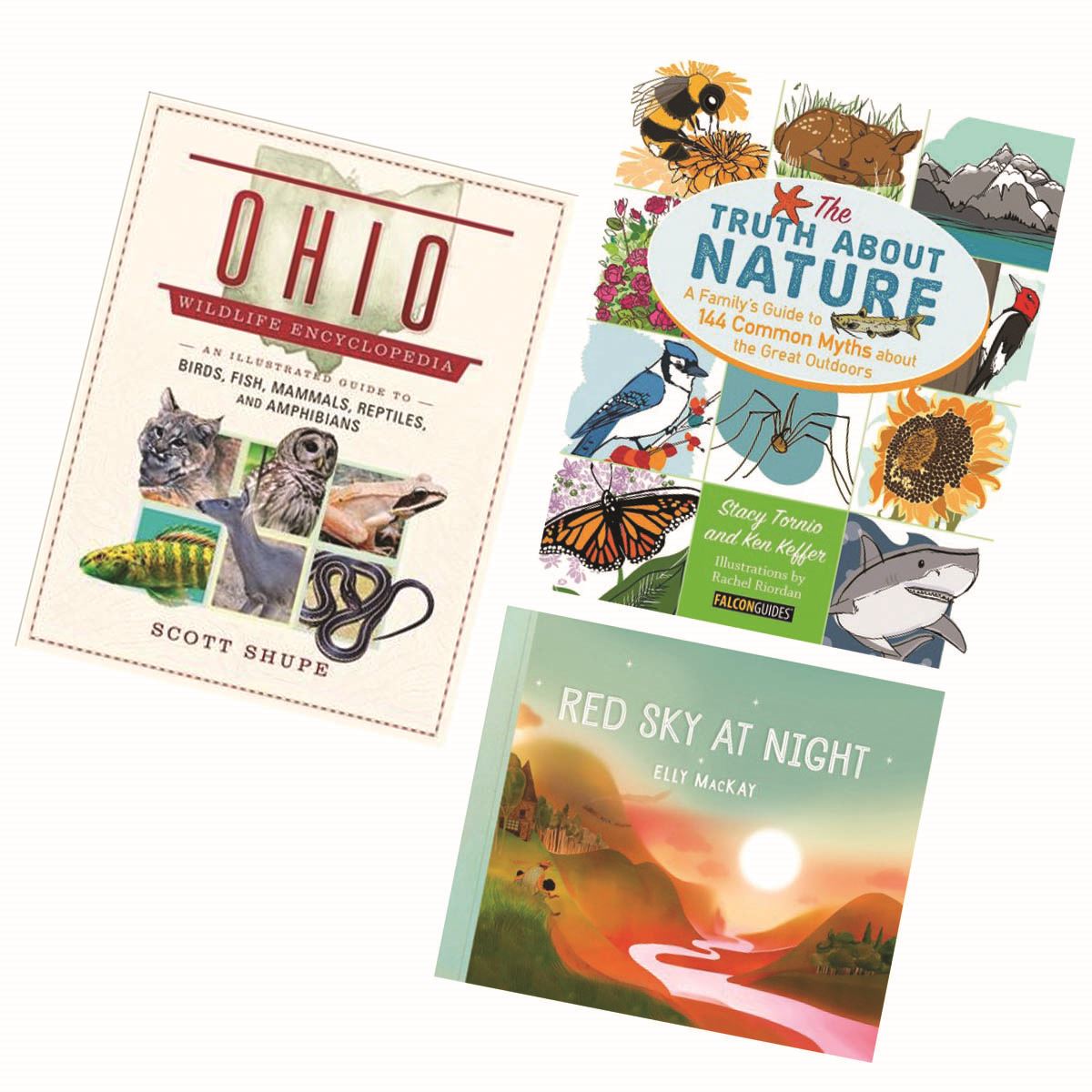 Recommended reading on nature-related topics from librarians at the Toledo Lucas County Public Library.


Red Sky at Night
by Elly Mackay
Red sky at night, sailor's delight. And, the next morning, when the dew is on the grass, no rain will come to pass. These are the perfect conditions for a grandfather to take his grandchildren out on a fishing trip. Paper artist Elly MacKay illustrates a lovely family narrative using weather aphorisms to create a beautiful story. 
The Truth About Nature: A Family's Guide to 144 Common
Myths About the Great Outdoors
by Stacy Tornio and Ken Keffer
Does moss only grow on the north side of a tree? Is the North Star really the brightest star? For parents and children to read together, this book sets the record straight on nature myths. Each one has a takeaway at the end with hands-on ideas to encourage kids to get outside. 
Ohio Wildlife Encyclopedia: An Illustrated Guide to Birds,
Fish, Mammals, Reptiles, and Amphibians
by Scott Shupe
Most Ohioans are largely unaware of the diversity of species inhabiting their state. Naturalist Scott Shupe has collected information on all the wildlife that reside in the Buckeye State. Along with basic information for the biology of each animal, this book includes over 800 color photographs and range maps to show their territory.