Halloween Fun in the Metroparks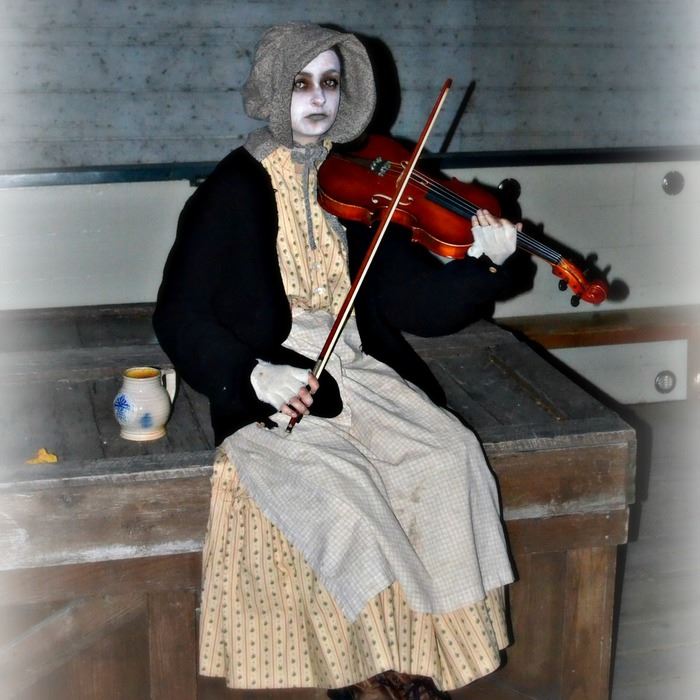 Let's have some fun outdoors in the crisp, autumn air. This Halloween season, we have new challenges on the Metroparks archery course, scary stories by lantern light, a movie night under the stars and family-friendly bike rides.
---
October 12 and 13 | 6 to 10 p.m.
Spooktacular Archery Shoot
Westwinds Metropark, Holland, Ohio 43528
No advanced registration required | Free
The zombie apocalypse is upon us and Metroparks needs your help. The park district staff has turned Westwinds Metropark into another world for a free nighttime, Halloween-themed archery shoot. Snacks and a campfire will keep you warm and full for the fight.
---
October 19 and 20 | 7 p.m.
Ghosts of Providence
Providence Metropark, Historic Area
Fee: $7 | Reservations required
Meet characters from long ago on this lantern-light tour in the real ghost town of Providence, Ohio.
---
October 21
Tombstone Bicycle Tour
& Family Haunted Bike Ride
Oak Openings, Buehner Center
Wear your bike-friendly costume and a helmet for a Halloween-themed bike ride. Chili lunch is included for all participants in both rides events.
Sign up day-of event or pre-register online. For times, costs and online registration, go to www.MVAdventurers.org.
Tombstone tour: Join Maumee Valley Adventurers and Metroparks for a four-decades tradition. Ride 15 or 25 miles on park trails and surrounding roads, past six cemeteries, or combine the two routes for a 40-mile adventure.
Family Haunted Bike Ride: For families with younger children. A guided ride inside Oak Openings Preserve. See the link above for time slots and other details.
---
October 27 | Show time: 7:15 p.m.
Free Movie Night Under the Stars: "Casper"
Side Cut Metropark, Sledding Hill | Free
A free movie night under the stars. Popcorn available for a small fee, provided by Volunteers In Parks. Metroparks Members receive free popcorn (show membership card).
This movie night program has been cancelled due to the weather.